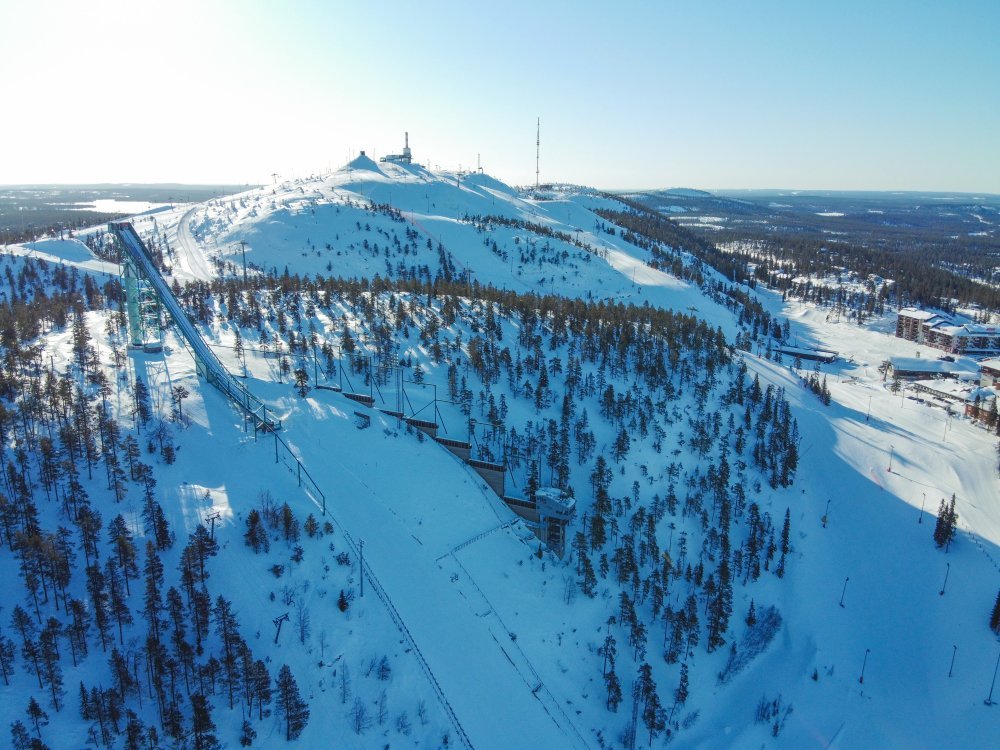 TO DO IN RUKA
Are you planning a holiday in Ruka? Here are a few tips for fun things to do in Ruka! Kuusamo is a great travel destination regardless of the season, the unique nature and versatile activities take care of it.
FOR THOSE WHO WANT A FUN HOLIDAY
Winter is the best time in Ruka because there is snow - and in heaps in deed. This most popular skiing center in Finland offers dozens of ski slopes, hundreds of kilometers of kiing tracks and snowmobile trails. You can happily end a winter day of activity with the après ski noises of Bar Ihku or the slope restaurant Monomesta. Read more about Ruka's entertainment ›
Those looking for something to do during their summer vacation can jump into the rapids and let the water float you on river Kitkajoki or let the whitewater rafting take you into mind-blowing nature experience. The skiing slopes transform into downhill racing when summer arrives. Fishing lovers prefer to spend their days by the fish-rich waters of Kuusamo.
FUN FOR CHILDREN
Especially in winter, Ruka is a real children's playground. Our own area for families with children, Rosa & Rudolf Family Park, offers space to slide, try ziplining and cool off on the tubing hill. Reindeer, huskies and horses are also always objects of children's play and admiration. You can get on board for fun sled rides.
Lappis water park is full of summer joy! You can also pick up speed on the fell's summer toboggan run downhill.
RELAXER'S HOLIDAY
For unhurried vacationers, Ruka has its own ways to make you enjoy the magic of Lapland. Calming sauna yoga, reindeer riding on snowy fields or reindeer yoga are great ways to recharge your batteries.
A good mood also comes from good food. There are many options for long or short meals, such as Riipinen Riistaravintola game restaurant for local delicacies. Food can also be ordered to be enjoyed at the accommodation!
On the northern edge, you shouldn't forget a unique moment that doesn't require anything else to do – a nightless night. Then the light will not give way to the dark. Jus sit and enjoy this phenoimena.
Ruka's activities can be planned more precisely, and you can take much-needed moments of rest in comfortable accommodation. Rent a cabin or apartment from us for the duration of your vacation. Book now ›
Also read more about what Ruka offers in different seasons ›
Ask more ›