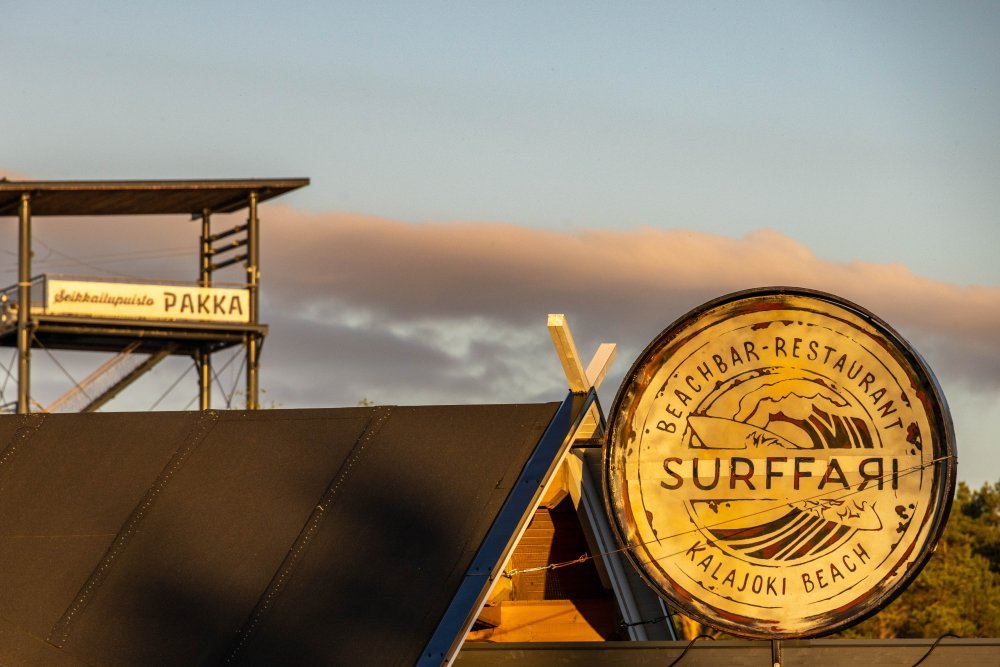 ENTERTAINMENT IN KALAJOKI
Entertainment means dancing until sunrise, good food, cool drinks and fun activities. Everyone enjoys their vacation in their own way! Whatever your style, Kalajoki guarantees fun moments you will miss.
TIME TO DANCE AND GO TO GIGS
Kalajoki Midsummer is the biggest annual event in the area. The festival gathers the top names of domestic artists and people celebrating midsummer in a beach atmosphere for two days.
The entertainment center Merisärkkä, the mecca for dancers, is of course located by the seascapes. Different themed restaurants under one roof combine live music, karaoke and nightclub life.
And where to go at the end of a hot day at the beach? Even for after-beaches, Beach Bar Surffari, located in the best location on the beach, or Dyyni, which turns into a night club in the evening. Irish Bar Sandy Kelt, on the other hand, offers the authentic atmosphere of an Irish bar.
EAT WELL
Good food is a part of a vacation - fortunately for vacationers, Kalajoki's restaurant offering is quite versatile. Try Stage's stone oven pizzas and grilled delicacies and grab a seat on the giant sun terrace in the summer. Quality steaks are grilled in Pihvitupa, located in the heart of Kalajoki.
Since the scenery of the area is a big part of the holiday enjoyment, the seaview restaurant Lokkilinna is worth a try. Lokkilinna offers a comprehensive menu from pizzas to à la carte, crowned by some of the most beautiful landscapes in the country.
Fish lovers should stop by the restaurant Lohilaakso, located in an idyllic fishing environment, which has its own smokehouse. The place's smoked whitefish and salmon meals fit perfectly into the marine world of Kalajoki. Or what would it sound like whitefish charred on an open fire, caught by local fishermen? Head to Siikarysä, it's time to feast!
Also visit the center of Kalajoki to learn about the history of the Vanha Plassi area. It tells the story of seal hunting and fishing in the old days.
When the day turns to evening or the morning is already dawning, it's time to step into the accommodation in the lands of dreams. You can rent a holiday cabin or apartment easily through us. Book now ›
Ask more ›