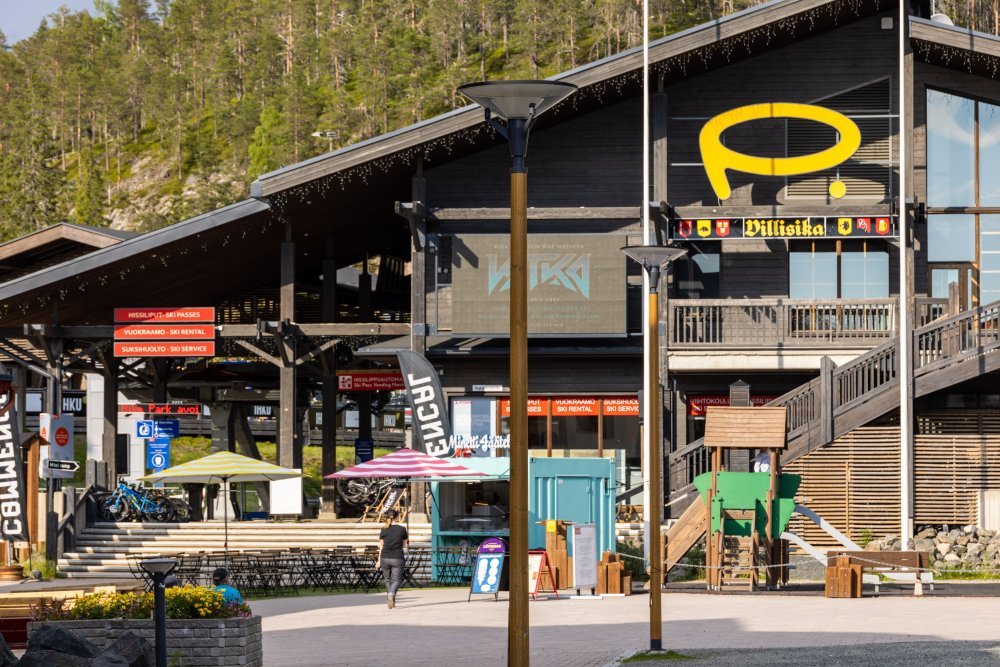 ENTERTAINMENT IN RUKA
Restaurants and bars, after-ski, gigs and karaoke, hot and cold drinks, northern delicacies - Ruka's entertainment is a bundle of feelings and enjoyment for great holiday memories!
Ruka's amusements are at their best in winter, but the Kuusamo-Ruka area offers its visitors experiences in all seasons.
ON THE SLOPES AND RESTAURANTS
After hard days skiing, a well-deserved refueling moment awaits in Monomesta, located below the Pessari slope. At the top, next to the upper station of the gondola, you can find the exotic Polar snow bar.
When the spring sun warms, you can find wonderful sun terraces on the slopes and around the fell, where you can enjoy hot cups or cold glasses and eat good food. With the batteries charged, you can continue sports or focus on other Ruka activities ›
The popular Bar Ihku is also the number one place for after-ski, dancing, karaoke and live performers. There you can continue partying until the wee hours of the morning. A different kind of entertainment is offered by casual bowling at Ruka Keilahalli, where you can also play billiards.
CELEBRATION OF SPORTS
Early winter season, Ruka is celebrating the FIS World Cup, the world's largest Winter Sports World Cup event at the end of the year. There is no shortage of entertainment then, because many side events are prepared in connection with the Cup, from dancing to performers and other entertainment.
To experience all the fun in Ruka, rent a cabin or holiday apartment from us. It is wonderful to gather energy for the upcoming days of holidays in comfortable accommodation. Book now ›
Ask more ›